Elderly Care Tips
Aging is a natural and inevitable process that comes with its own set of challenges and considerations. As our loved ones grow older, their care needs change, requiring a thoughtful and holistic approach. Elderly care involves attending to physical health and addressing emotional, social, and mental well-being. In this comprehensive guide, we'll explore every aspect of elderly care tips to help ensure a comfortable and fulfilling life for our seniors.
Physical Health:
Regular Medical Check-ups: Encourage seniors to schedule routine check-ups with their healthcare providers. Regular screenings for conditions like diabetes, hypertension, and vision/hearing impairment can aid in early detection and management.
Balanced Nutrition:  A well-balanced diet rich in fruits, vegetables, lean proteins, and whole grains is crucial for maintaining health. Adequate hydration is also essential. Consult a healthcare professional or a registered dietitian to create a personalized dietary plan.
Physical Activity: Regular exercise helps maintain mobility, strength, and flexibility. Tailor exercise routines to individual abilities, which might include walking, swimming, gentle yoga, or chair exercises. Always consult a healthcare provider before starting any exercise regimen.
Medication Management: Ensure that medications are taken as prescribed. Use pill organizers or digital medication reminders to prevent missed doses. Regularly review medications with a doctor to avoid interactions or unnecessary prescriptions.
Emotional and Mental Well-being:
Social Interaction: Encourage regular social interactions to prevent isolation and loneliness. Engaging in hobbies, joining clubs, attending community events, or participating in online forums can help maintain a sense of connection.
Mental Stimulation: Keep the mind active through activities such as reading, puzzles, board games, and learning new skills. Cognitive stimulation can help ward off cognitive decline and keep the brain sharp.
Emotional Support: Acknowledge and address emotional needs. Regular communication, active listening, and spending quality time together can provide a sense of comfort and belonging.
Addressing Depression and Anxiety: Watch for signs of depression or anxiety, such as withdrawal, changes in eating habits, or loss of interest in activities. Professional mental health support should be sought if needed.
Safety and Home Modifications:
Fall Prevention: Falls are a significant concern for seniors. Remove tripping hazards, ensure proper lighting, and install handrails and grab bars where necessary. Regular exercise to improve balance and strength can also reduce the risk of falls.
Home Accessibility: Consider making home modifications to accommodate mobility challenges. This might include ramps, wider doorways, and bathroom modifications for ease of use.
Emergency Preparedness: Have a plan in place for emergencies. Ensure that seniors have access to a phone, emergency contact information, and a list of medications. Medical alert systems can provide an extra layer of security.
Financial and Legal Considerations:
Financial Planning: Assist seniors in organizing their financial matters, including creating a budget, managing bills, and planning for long-term care costs.
Legal Documentation: Help seniors create or update important legal documents, such as wills, power of attorney, and advance healthcare directives. These documents ensure their wishes are respected in case of incapacitation.
Caregiver Support:
Self-Care for Caregivers: If you're a caregiver, prioritize self-care. Taking breaks, seeking respite care, and accessing support groups can help prevent burnout.
Professional Assistance: Consider professional caregivers or home healthcare services if the level of care required is beyond your capabilities. These services can provide assistance with daily tasks, medical care, and companionship.
Summary:
Elderly care encompasses a wide range of considerations that span physical, emotional, mental, and logistical aspects. A holistic approach ensures that our seniors can enjoy a fulfilling and comfortable life as they age. By addressing physical health, emotional well-being, safety, financial planning, and caregiver support, we can provide a nurturing environment that promotes a high quality of life for our aging loved ones. Remember that every individual is unique, so tailor your approach to their specific needs and preferences.
Related Articles: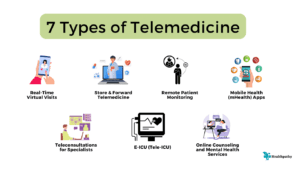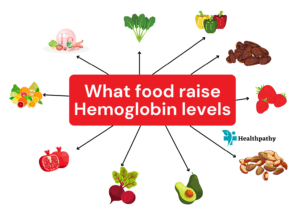 Follow us: